Beam's Satellite Solution PotsDOCK 9555 is a Lifesaver for Disabled Children Adventure Trips
Melbourne, Australia, April 17, 2013 -- Beam Communications Pty Ltd, a wholly owned subsidiary of World Reach Limited (ASX: WRR), has provided satellite communication solution to Just 4 Kids Children Charity to be used on their adventures trips for disabled and disadvantaged children.
The organization Just 4 Kids Inc. arranges several events to very remote areas in Australia. The worst nightmare for them is to be without communication in the middle of nowhere when a car breaks down.
To travel in remote areas with a lot of people needs planning, not just for food and accommodation, but for any scenario that can go wrong. Reliable communication is crucial to cover for any emergency situation. With no mobile phone service and poor UHF and HF Radios during day periods, satellite communications is the most reliable communication in the outback.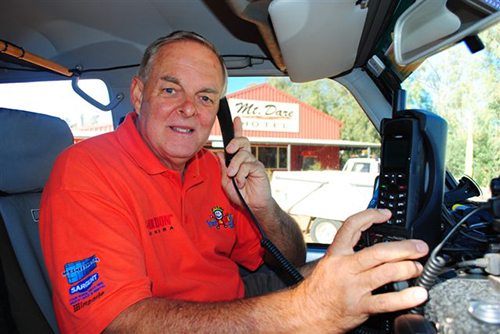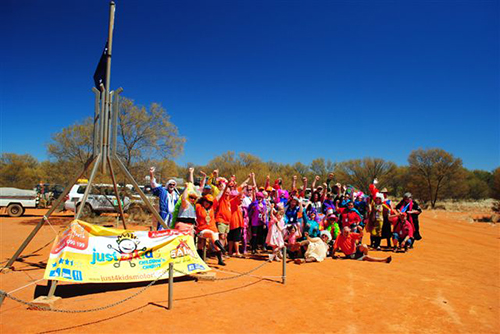 "We travel extensively in remote areas where it is no phone service. Satellite communications is a life saver for us when something goes wrong. One fundraiser event to the geological center in Australia (Lamberts) saw us break two springs in our food wagon crossing from Cameron Corner to the Strzelecki Track, an extremely remote location in the middle of the desert. The accident delayed our arrival at Arkaroola for the night. Needing to feed 100 people a quick Iridium call to the chief at Arkaroola Village, some 400 km away in South Australia, we organized a meal for all of our personal that evening. We were also able to call our spring manufacturer in Queensland to make arrangements for a new set of springs to be sent to Alice Springs" said Just 4 Kids Motorail Director Mark Louez.
Just 4 Kids Motortrails uses Beam's PotsDock 9555 which is mounted in the car with a privacy handset. The Iridium 9555 handset fits securely in the docking station which also features phone charging, RJ11/Pots, GPS, tracking, Bluetooth etc. The alert & tracking module can be configured to support periodic polling or emergency alert reporting.
Beam is a strategic manufacturer of both Inmarsat and Iridium satellite docking stations for the Iridium 9555, Iridium Extreme, and the Inmarsat IsatPhone Pro satellite telephones.
- END -