Beam Announces New Inmarsat-Based Anti-Piracy Solution
Melbourne, Australia, June 4, 2012 -- Beam Communications Pty Ltd, a wholly owned subsidiary of World Reach Limited (ASX: WRR), announces a new satellite piracy solution for secure communication on board a vessel. The new system operates with the Inmarsat satellite network.
Beam's new Oceana 800 Covert Piracy Solution provides a dedicated system for a safe room or citadel on board a vessel. The system ensures that, in the event of a piracy attack, essential communications on board the vessel can be maintained and used for alerting authorities. The Beam-designed antenna is intended for covert placement, and to be less likely to be spotted and targeted prior to an attack.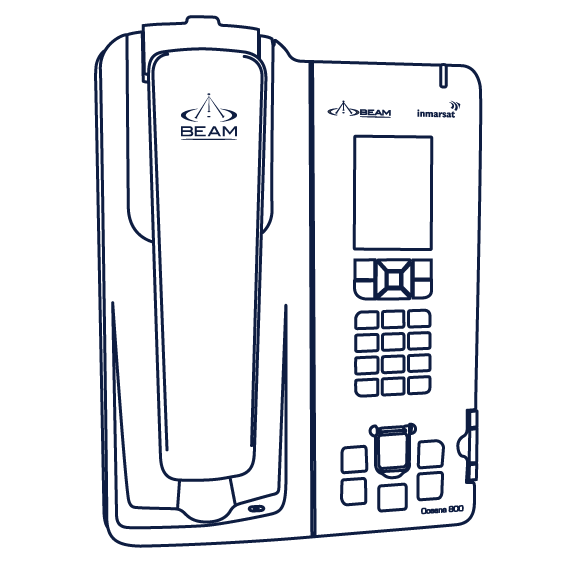 The Oceana 800 Piracy Solution operates with the Inmarsat FleetPhone service and ensures the captain and crew has access to communications, tracking and alert functionality from the system. In the event of an attack an alert can be raised and then the vessel tracked immediately.
"As with maritime safety, communications during a piracy situation can literally be a lifeline," said Peter Blackhurst, Head of Maritime Safety at Inmarsat. "This solution from Beam is a simple but effective covert deployment of the Inmarsat FleetPhone service that will offer some reassurance to captains and crews facing the threat of piracy."
"Over the past 18 months we have seen an increasing demand for Beam's piracy solutions with the total number of previous similar systems deployed getting close to 500 units. Safe and secure communication is extremely important for addressing the growing concerns of piracy attacks on both commercial and leisure vessels and Beam specialized anti-piracy communication solutions for the marine market are certainly meeting these needs", said Michael Capocchi, Managing Director, Beam Communications.
The new Oceana 800 Covert Piracy Solution will be launched at the Posidonia maritime event in Athens 4-8 June, where key Beam Partners (AST, Marlink, Otesat Maritel) will be promoting the solution, and at CommunicAsia 2012 in Singapore 19-22 June.
Initial orders have already been received and the new piracy solution will be distributed by all the major Beam resellers.
- END -